From design to delivery of production files, including prototyping… i&D is a and based in France, at Clermont-Ferrand. Our slogan? From idea to reality!
Pragmatism is key at i&D. For us, there is no such thing as an abstract object that can't be created. With our dual competence in and , we make your product or sub-assembly so that it perfectly matches your specifications, the properties of the materials used, and market aspirations.
---
A CREATIVE AND PRAGMATIC APPROACH
i&D manages the entire production process, both for the consumer and industrial sector.
Using our many product development, design, engineering, manufacture and prototyping skills… We will support you through the full production process delivering a consistently high performance standard.
So that we are capable of meeting any request, i&D is formed of a team of experts who work in complementary fields, with one third in industrial design and two thirds in engineering, prototyping and manufacture. When necessary, we use quality and reliable partners, particularly for the electronic development of certain components. The full package - through a single point of contact.
---
SOME EXAMPLES OF WHAT WE PRODUCE
, , , … Product and industrial design agency projects are varied and always completed using unremitting and meticulous focus. At every stage of the process: from design in our R&D centre, to engineering through to manufacture or even digitalisation and prototyping… Shape, details, colour choices, textures, materials… At i&D, nothing is left to chance. Everything is mastered, controlled. And always in line with the clients wishes.
Even if we are located in the Puy-de-Dôme, we work for entire France, Europe and international.
---
ALEXANDRE PEREIRA, PRODUCT DESIGNER, i&D FOUNDER
Behind the i&D industrial design agency and engineering firm lies a developer-designer: Alexandre Pereira.
While working with big names, Alexandre Pereira, founder of the i&D design agency and R&D centre, discovered how to look at objects differently, how to design like a manufacturer…

Alexandre Pereira learned design from the best: people like Philippe Starck and Antoine Cahen. He now applies this knowledge in service of his , such as , , , , and many others.

Alexandre PEREIRA has also crated 12 international patents and is behind many .
Finally, we are certified ISO 9001 2015 version (Aubière site : Design, Ingineering, Prototyping, Industrialisation ; Nantes site : Design), wich answer to quality and management norm.
.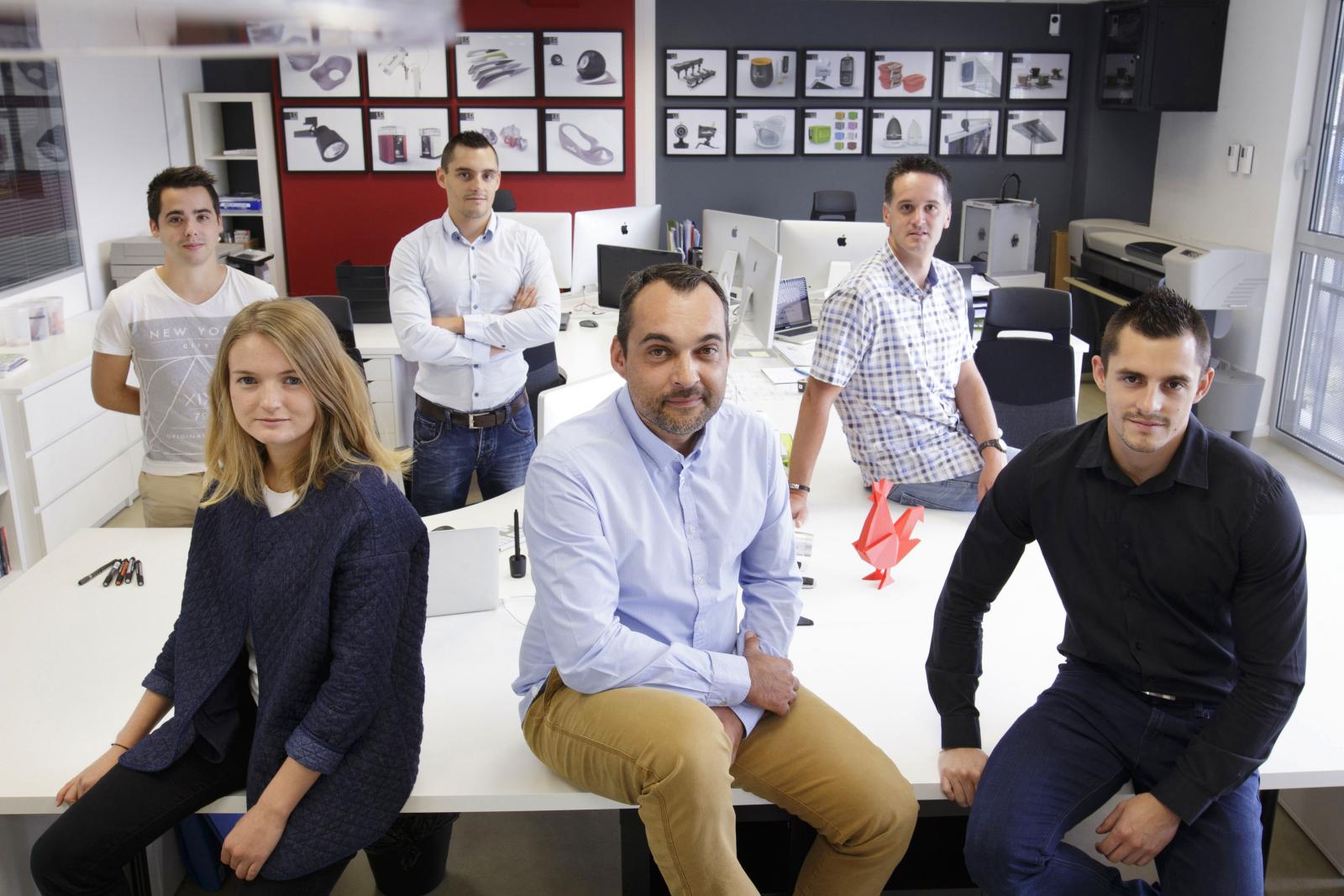 Pictures : Ludovic Combe